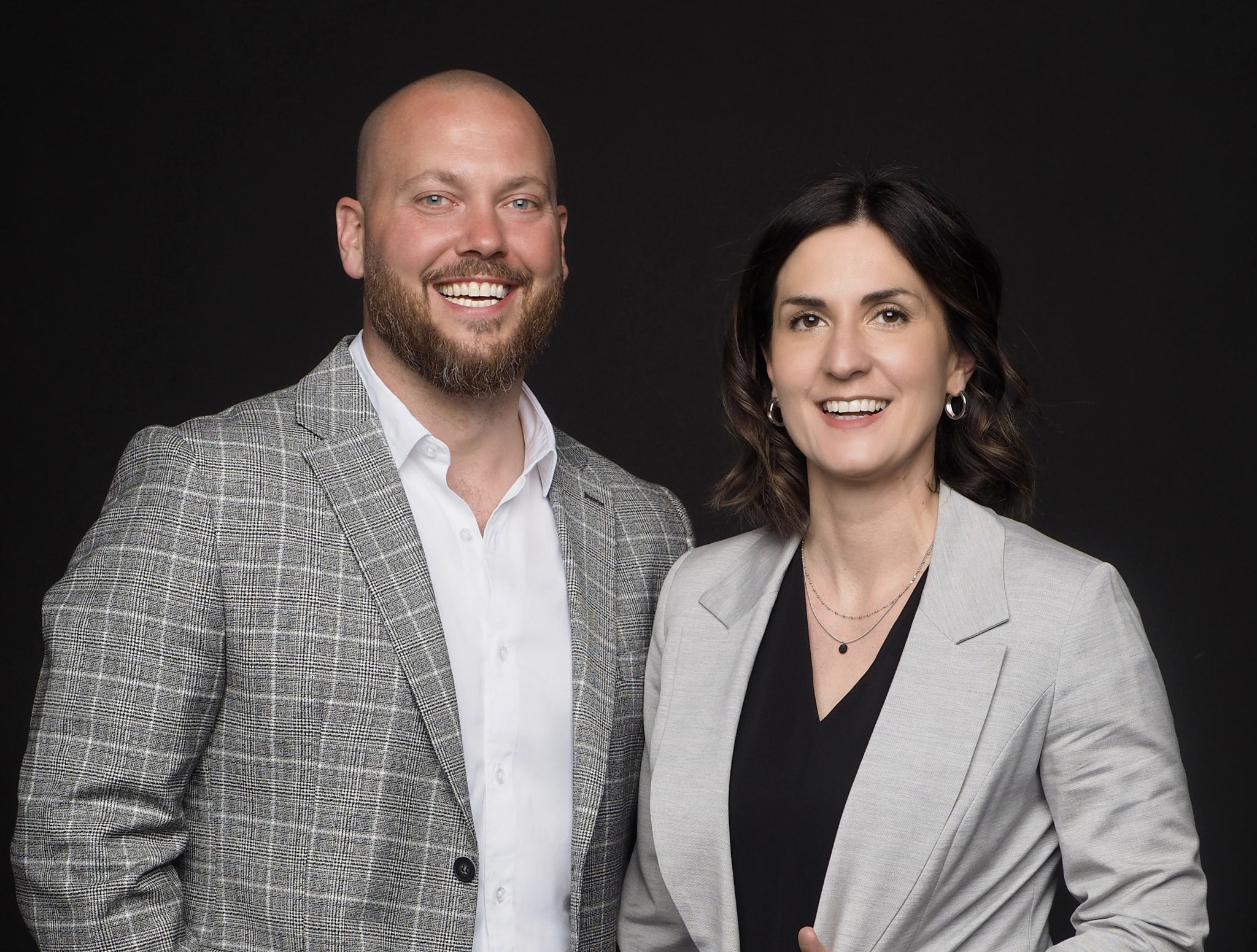 About
The JM team has been immersed in real estate since 2010. A couple in life, Marie Hélène and Jean-Nicolas are also the parents of 3 young girls. They love taking on new challenges on a daily basis, whether in their personal or professional lives!

The JM team has already helped more than 250 families realize their real estate dreams and has won numerous awards to back up their professionalism.

Also owners and investors, they have undertaken numerous renovation projects, giving them a wealth of experience in home optimization and property enhancement that benefits all their customers.

Their aim is to provide real estate on a human scale: they are empathetic, attentive and available, ensuring that each customer receives the support he or she needs to live up to their expectations. They advise their customers with integrity and loyalty, respecting their pace and needs. With dynamism and rigor, they'll help you find the property of your dreams or sell your property quickly, with the best terms for you.

J'M my real estate team!
---
Contact us
Marie Hélène Barrette

Residential and Commercial Real Estate Broker

Marie Hélène Barrette inc.

With a bachelor's degree in psychology and a D.E.S.S. in management, Marie Hélène held positions in medical and pharmaceutical representation before becoming a real estate broker in 2011. She first started at Sutton before joining Quebec's #1 RE/MAX banner in 2015.

A very dynamic person, Marie Hélène enjoys working with both buyers and sellers. Having studied psychology, what she wants most of all is to help others. In real estate, this translates into making her customers happy by accompanying them through every stage of their transaction: from the first meeting to the notary's office. Her experience gives her strong negotiating skills, enabling her to find a win/win solution to any situation.

If you're looking for exceptional, personalized service, put your trust in Marie Hélène, and the success of your real estate transaction is assured.

Jean-Nicolas Gervais

Residential Real Estate Broker

Jean-Nicolas (Johhny) is a team player. Before becoming JM's J, he was captain of the Université de Montréal Carabins Football team for the first 5 years of the program. Having completed his multidisciplinary Bachelor's degree in Psychology, Communications and Public Relations, he perfected the art of negotiation and customer service for over 10 years in renowned companies including Labatt Brewery and Midtown Sanctuaire.

A real estate investor since 2010, he has purchased, renovated and optimized several properties, mainly in Rosemont la Petite-Patrie and Ahuntsic. He completed his building inspector training in 2014 at Institut Grasset while obtaining his competency certificate from the Commission de la Construction du Québec the same year.

With a decade of experience nurturing relationships with his customers and another spent inspecting and working on construction sites, he knows how to recognize the most important elements for his seller clients, as well as the strengths and weaknesses of your next property.

His main asset is his cool head, acquired through his athletic experience but above all through his preparation. Gathering and humble, he leaves his ego in the locker room to concentrate on what's essential: defending his client's interests and reaching a win-win agreement with his collaborators.

Competitive, he works tirelessly for your complete satisfaction!
Marie Hélène Barrette

Jean-Nicolas Gervais
Latest Properties
---

Loading
Properties recently sold

Loading
Discover the RE/MAX programs